Homes for re-sale in Sunset Lakes Communities
Updated Friday, May 20th, 2016
NOTE: When buying an existing home or lot in a Sunset Lakes community, you must obtain a status certificate from the owners association to verify that there are no arrears or compliance issues.
Looking for a lot in a Sunset Lakes Community? Click here.
Subscribe to our newsletter for lot updates and community news! Send us an e-mail at sunsetlakes@rogers.com.
All information is provided by the Ottawa Real Estate Board's Multiple Listing Service (MLS). Please visit www.ottawarealestate.org and the MLS number  provided with each home's description for more information.
SUNSET LAKES
http://www.sunsetlakes.ca/sunset-lakes

6863 LAKES PARK DRIVE, GREELY
MLS®: 1005714

6902 TWIN LAKES AVENUE, GREELY
MLS®: 984361

1097 MISTY MORNING LANE, GREELY
MLS®: 1003699

6972 LAKES PARK DRIVE, GREELY
MLS®: 976483
SOUTH VILLAGE
http://www.sunsetlakes.ca/south-village


1374 SOUTH BEACH BOULEVARD, GREELY
MLS®: 1001286

1327 SOUTH BEACH BOULEVARD, GREELY
MLS®: 987564

6869 SPARKLING LAKE WAY, GREELY
MLS®: 982649

6963 LAKE FOREST WALK, GREELY
MLS®: 1007787

6931 LAKE FOREST WALK, GREELY
MLS®: 980635

6905 SOUTH VILLAGE DRIVE
MLS®: 986428
(no photo)
6959 SOUTH VILLAGE DRIVE
MLS®: 1003797

6963 SOUTH VILLAGE DRIVE
MLS®: 1002380

1284 SOUTH BEACH BOULEVARD
MLS®: 1007271

1468 SANDY BEACH COURT
MLS®: 1000315

1480 SANDY BEACH COURT
MLS®: 983051
WOODSTREAM
http://www.sunsetlakes.ca/woodstream

6663 PEBBLE TRAIL WAY
MLS®: 1004844

6673 PEBBLE TRAIL WAY
MLS®: 1008691

6693 PEBBLE TRAIL WAY
MLS®: 1006599

6716 PEBBLE TRAIL WAY
MLS®: 980013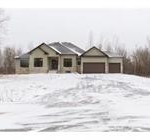 6756 PEBBLE TRAIL WAY
MLS®: 1000984

6775 PEBBLE TRAIL WAY
MLS®: 1006955

6845 PEBBLE TRAIL WAY
MLS®: 1001428

6890 PEBBLE TRAIL WAY
MLS®: 974467

6833 SUNCREST DRIVE
MLS®: 1000472

6827 SUNCREST DRIVE
MLS®: 1007249

6727 SUNCREST DRIVE
MLS®: 987882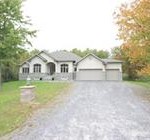 6755 SUNCREST DRIVE, GREELY
MLS®: 986152
WATER'S EDGE
http://www.sunsetlakes.ca/waters-edge

1437 WATER'S EDGE WAY
MLS®: 1000459

1468 WATER'S EDGE WAY
MLS®: 982939

1480 WATER'S EDGE WAY
MLS®: 981845

7510 VILLAGE CENTRE PLACE
MLS®: 987677

7385 BLUE WATER CRESCENT
MLS®: 1004376

7377 BLUE WATER CRESCENT
MLS®: 985486

7373 BLUE WATER CRESCENT
MLS®: 971301

7365 BLUE WATER CRESCENT
MLS®: 980055

7380 BLUE WATER CRESCENT
MLS®: 977803

7360 BLUE WATER CRESCENT
MLS®: 1001296
GREELY ORCHARD
http://www.sunsetlakes.ca/greely-orchard

6357 BLOSSOM TRAIL DRIVE
MLS®: 987643

6500 APPLE ORCHARD ROAD
MLS®: 1004323

6479 BLOSSOM TRAIL DRIVE
MLS®: 1003847

6455 BLOSSOM TRAIL DRIVE
MLS®: 1004614

6601 BLOSSOM TRAIL
MLS®: 1005743
CEDAR LAKES
http://www.sunsetlakes.ca/cedar-lakes

« Sunset Lakes' Tennis Lessons | Home | Homes for Re-Sale in Our Communities »